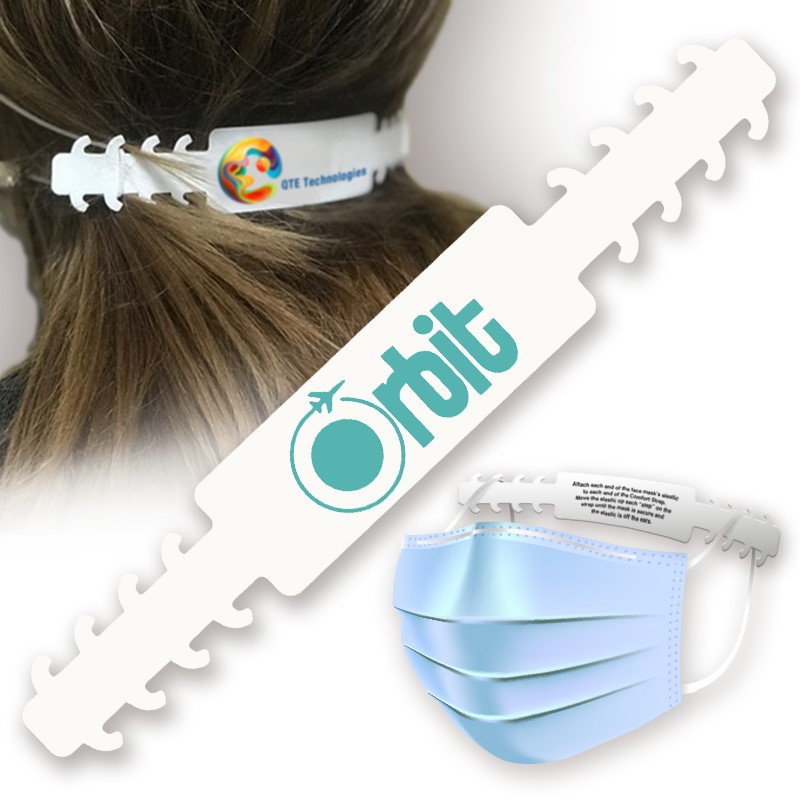 New! Comfort Strap. This product is designed to remove the uncomfortable elastic (of a face mask) from the ears. Comfort Strap also adjusts the face mask for a perfect fit. Just follow the stock directions on the back side.
Anyone who must wear a face mask all day long sure would appreciate our New Comfort Designed Strap. Every face mask order sold should include a logo Comfort Strap by Budgetcard!  Make It Matter!
Durable .030 laminated plastic seals in the imprint for use day in and day out. Comfort Strap will hold up daily cleaning and always look new.
3 working day production (after proof approval) during pandemic
Item number CS-30 can be found on our website.  The flyer can be found under Marketing Tools.