BEST SELLERS Categories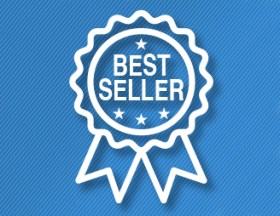 Results 1 - 14 of 14
Show: Items Per Page
Has the look and feel of a credit card. Identification, Membership, Discount, Informational, Loyalty Cards are some of the ways this heavy weight card is used. Variable data, barcode and magnetic stripes are available.

Key Tags or Zipper Pull Tags or Backpack Tags...stock shapes include rectangular, round, oval and "Tab" Styles. The "Tab" Style includes a tab which makes it easy to scan a bar code. Custom sizes and shapes are available. Contact factory for...

Event Tags come in all sizes. Variable data for names, numbers or bar codes, depending on the event, are available. Event Badge attachments needed? Look under "Additional Options" for additional pricing!

Gift Cards are offered in many retail companies. Sell them the first time and watch the reorders come in.

Great magnification for this wallet card magnifier - 3 times the original size, in fact! Fits conveniently, in your wallet. and always there when you need it...perfect item to put your client's screened imprint on! This is the only item...

This combo piece consists of1 key tag and a card. Each piece can be bar coded, numbered and/or personalized depending upon the program. Popular item for sports' schedules, loyalty programs, memberships of all types, discount programs, plus more. ...

Key Tags are available 2 to a strip. Bar code them, number them or personalize them for higher perceived value. Use for memberships, loyalty programs, discount programs, back pack tags, dog tags and so much more!

Luggage Tags, Gym Bag Tags or Sport Bag Tags are now available on Metallic Silver and Metallic Gold! Contact the factory for information. Luggage Tags are also available on a thicker .040 laminated plastic.

Very popular and inexpensive .015, 6" ruler. Great desk item that is visible and guarantees many daily exposures. For a higher perceived value for this 6 inch ruler build the thickness and make your ruler .020, .030 or .040 gauge! Architectural...

7" .015 thick ruler is your perfect business card! Great desk item that is visible and guarantees many daily exposures. Ruler, measuring device, straight edge. Custom scales available with artwork supplied (such as EKG). For a higher perceived...

Badge Mates allow for quick easy identification of key hospital personnel, including nurses, students, doctors, RN, LPN, LVN and more. By adding a colored badge mate behind The existing photo ID, both staff and patients will easily be able to...

Badge Mates are used every day by Hospitals. Since states have been requiring stricter mandates to include titles of their healthcare employees, rather than redo the picture ID badges, our Badge Mate becomes a less expensive way to go. In addition...

WALL CALENDAR, Year at a glance. Start off with our newly designed stock calendar on the front along with your client's imprint. If you like the horizontal look, simply refer to that layout for more ad space! If you like the vertical look, use...

NEW square badge is perfect for everyday wear! Event Tags come in all sizes. Variable data for names, numbers, or barcodes, depending on the event, are available. Special size or shape? Contact factory for information! Badge attachments needed?...
Results 1 - 14 of 14
Show: Items Per Page